In a world where beauty and confidence go hand in hand, there's a growing desire to find safe and transformative solutions. Are you ready to uncover the secrets to enhancing your beauty while prioritizing your safety? Look no further. When exploring the world of FaceTite and how it can enhance your beauty safely, it's crucial to tap into reliable sources of knowledge to make informed decisions. In this blog, we're about to embark on a thrilling exploration of FaceTite, the innovative cosmetic procedure that's rewriting the rules of aging gracefully. Buckle up as we dive into the world of non-surgical rejuvenation, where science meets beauty, and your radiant transformation awaits.
What Is FaceTite?
First things first, let's demystify what FaceTite actually is. Think of it as a non-surgical facelift that works like magic. Imagine a world where you can tighten your skin and restore its youthful glow without going under the knife. That's FaceTite!
The Science Behind FaceTite
FaceTite is a cutting-edge cosmetic procedure that utilizes radiofrequency energy to stimulate collagen production in your skin. Collagen is the secret sauce that keeps your skin plump and youthful. As we age, our collagen production naturally decreases, leading to saggy skin and wrinkles. FaceTite steps in to save the day by encouraging your body to produce more collagen, resulting in firmer and smoother skin.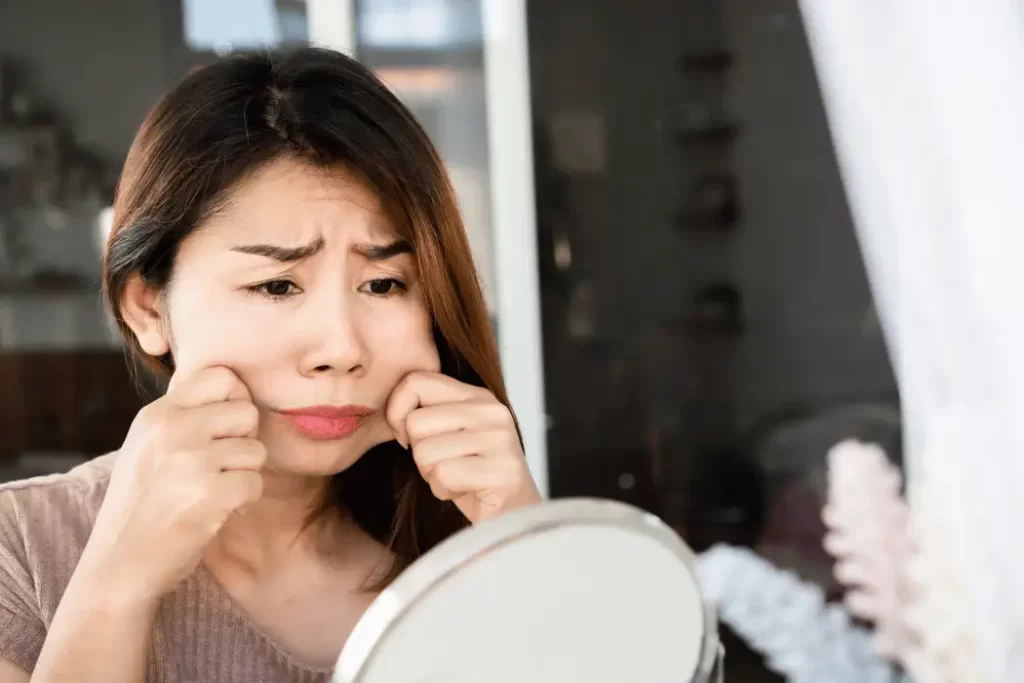 Why Choose FaceTite?
Now that you know what FaceTite is, you might be wondering why it's become such a sensation in the beauty world. Well, here are some compelling reasons to consider this revolutionary procedure:
1. Non-Surgical Magic
Gone are the days when you had to undergo invasive surgeries to achieve a youthful appearance. FaceTite is non-surgical, which means no scalpels, no stitches, and no downtime. You can walk in, have the procedure, and walk out looking and feeling rejuvenated. It's that simple!
2. Minimal Discomfort
Unlike traditional surgical procedures, FaceTite is relatively painless. Most patients describe the sensation as a gentle warming of the skin. Plus, local anesthesia is used to ensure your comfort throughout the procedure.
3. Quick Recovery
Say goodbye to weeks of recovery time. With FaceTite, you can resume your regular activities almost immediately. There might be some minor swelling or bruising, but it's nothing that can't be concealed with makeup.
4. Natural-Looking Results
One of the best things about FaceTite is that it delivers natural-looking results. You won't end up looking frozen or overdone. Instead, you'll look like a refreshed and more youthful version of yourself.
5. Versatility
FaceTite isn't just for the face! It can be used on various areas of the body, such as the neck, arms, and abdomen. So, if you have concerns beyond your face, FaceTite has got you covered.
The FaceTite Experience
Now that you're excited about FaceTite, let's walk through what you can expect during the procedure:
1. Consultation
The journey begins with a consultation with a qualified cosmetic surgeon. During this meeting, you'll discuss your goals and expectations. The surgeon will assess your skin's condition and determine if you're a suitable candidate for FaceTite.
2. The Procedure
On the day of your procedure, you'll be welcomed into a comfortable treatment room. Local anesthesia will be applied to ensure your comfort. Then, a small probe is inserted beneath your skin, which delivers controlled radiofrequency energy. This energy heats the deeper layers of your skin, promoting collagen production and tightening the tissues.
3. Post-Procedure Care
Once the procedure is complete, you'll receive post-operative care instructions. It's essential to follow these instructions to ensure a smooth recovery. You may experience some mild swelling and bruising, but these side effects are temporary and typically subside within a few days.
4. Enjoy the Results
The best part is that you don't have to wait long to see the results. As your body gradually produces more collagen, your skin will continue to improve over several months. You'll notice a significant reduction in sagging skin and wrinkles, leaving you looking more youthful and refreshed.
Is FaceTite Right for You?
Now, you might be wondering if FaceTite is the right choice for you. Here are some factors to consider:
Age
FaceTite is most effective for individuals in their 30s to 60s. However, it can also be suitable for those outside this age range, depending on their skin's condition and goals.
Skin Laxity
If you're experiencing mild to moderate skin laxity, FaceTite can work wonders. It's an excellent option for tightening loose skin without surgery.
Realistic Expectations
While FaceTite delivers remarkable results, it's essential to have realistic expectations. It won't completely stop the aging process, but it will turn back the clock and give you a more youthful appearance.
Consultation
The best way to determine if FaceTite is right for you is to schedule a consultation with a qualified cosmetic surgeon. They will assess your individual needs and provide personalized recommendations.
The Road to Radiant Beauty
Embarking on the journey to enhance your beauty with FaceTite is an exciting decision. It's a safe, effective, and minimally invasive way to rejuvenate your appearance and boost your confidence. Imagine waking up each morning, looking in the mirror, and feeling like the best version of yourself. With FaceTite, that dream can become a reality.
Safety and Side Effects
Safety is always a top concern when considering any cosmetic procedure. Rest assured, FaceTite is generally considered safe when performed by a skilled and experienced surgeon. However, as with any medical procedure, there are potential side effects to be aware of:
1. Temporary Swelling and Bruising
As mentioned earlier, some temporary swelling and bruising can occur after the procedure. These side effects usually resolve within a few days to a week.
2. Numbness
You may experience temporary numbness in the treated area. This sensation typically fades as your body heals.
3. Infection and Scarring
While rare, infection and scarring are possible with any invasive procedure. To minimize these risks, it's crucial to choose a board-certified surgeon with a proven track record.
Maintaining Your Results
So, you've undergone the fantastic FaceTite procedure and achieved the youthful, rejuvenated look you desired. What's next? How do you ensure your results last as long as possible? Here are some tips:
1. Follow Post-Operative Instructions
The most crucial step in maintaining your results is to follow your surgeon's post-operative instructions diligently. This includes caring for the treated area, avoiding strenuous activities, and attending follow-up appointments.
2. Maintain a Healthy Lifestyle
Eating a balanced diet, staying hydrated, and avoiding excessive sun exposure can all contribute to maintaining healthy, youthful-looking skin.
3. Skincare Routine
Invest in a good skincare routine that includes products recommended by your cosmetic surgeon. These products can help support collagen production and keep your skin looking its best.
4. Consider Repeat Treatments
While FaceTite delivers long-lasting results, its effects are not permanent. Depending on your goals and how your body responds, you may consider repeat treatments to maintain your desired appearance.
Conclusion
As we reach the end of our journey through the world of FaceTite, it's evident that this revolutionary procedure has the potential to redefine your beauty journey. We've explored the science behind FaceTite, its numerous benefits, and the steps involved in the procedure. We've also emphasized the importance of selecting a skilled practitioner and following post-procedure care guidelines. In a world where the pursuit of beauty is deeply personal, FaceTite shines as a beacon of safety and innovation. It allows you to enhance your natural beauty, boost your confidence, and embrace a refreshed version of yourself without the need for invasive surgery.