Soil is a remarkable natural resource that plays a vital role in our lives. It serves as the foundation for agriculture, providing the nutrients and support necessary for plants to grow. Understanding the intricacies of soil composition, formation, and its impact on the environment is the essence of pedology. Pedology, the study of soil, serves as a profound source of knowledge for unveiling the hidden secrets embedded within the Earth's intricate ecosystem. In this article, we will delve into the fascinating world of pedology, exploring its various aspects and shedding light on the secrets hidden beneath our feet.
Pedology is the scientific study of soil and its properties, formation, and distribution. It encompasses various disciplines such as geology, chemistry, biology, and environmental science to unravel the complexities of soil. By examining soil samples and conducting experiments, pedologists gain insights into the physical, chemical, and biological aspects of soil, ultimately contributing to sustainable land management and agricultural practices.
The Importance of Soil
Soil is often referred to as the "skin of the Earth" due to its crucial role in supporting life. It acts as a reservoir for water and nutrients, regulates the flow of water, and serves as a habitat for countless organisms. Additionally, soil provides stability for plants, facilitates nutrient uptake, and influences the quality of crops. Without healthy and fertile soil, our food production systems would be severely impacted, highlighting the significance of understanding and preserving this vital resource.
Soil Formation and Composition
Soil formation is a gradual process influenced by various factors such as climate, parent material, topography, organisms, and time. Over thousands of years, the interaction between these factors results in the development of distinct soil horizons, each with its own characteristics. The composition of soil includes mineral particles, organic matter, water, air, and living organisms. The proportions of these components vary across different soil types and greatly impact soil fertility and productivity.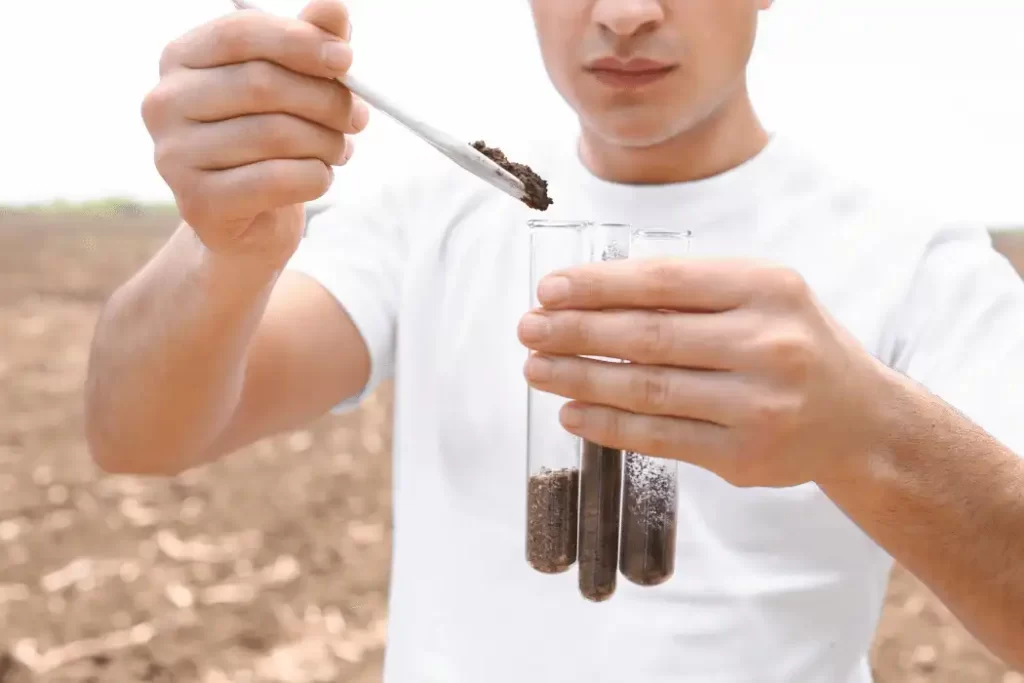 Soil Horizons and Profile
A soil profile is a vertical section that showcases the different layers or horizons of soil. These horizons are labeled as O, A, E, B, C, and R, with each representing a specific stage of soil development. The O horizon consists of organic matter, while the A horizon, also known as topsoil, is rich in organic material and minerals. The E horizon is characterized by leaching, where nutrients and minerals are washed down to lower layers. The B horizon, or subsoil, contains accumulated minerals, and the C horizon consists of weathered parent material. The R horizon represents the unweathered bedrock.
Factors Affecting Soil Formation
The formation of soil is influenced by several factors. Climate, including temperature and precipitation patterns, determines the rate of weathering and leaching. Parent material, such as rocks and sediments, contributes to the mineral composition of the soil. Topography, including slope and elevation, affects water drainage and erosion. Organisms, including plants, animals, and microorganisms, influence the decomposition of organic matter and nutrient cycling. Lastly, time plays a significant role, as soil formation is a slow and continuous process that can take centuries or even millennia.
Soil Classification Systems
To categorize and classify the wide range of soils found worldwide, various soil classification systems have been developed. The most widely used system is the Soil Taxonomy, established by the United States Department of Agriculture (USDA). This system categorizes soils based on their properties, forming a hierarchical classification from the broadest level (Order) to the finest level (Series). Soil classification aids in understanding soil characteristics, fertility, and suitability for different land uses.
Soil Properties and Their Significance
Soil properties encompass physical, chemical, and biological attributes that influence soil behavior and productivity. Physical properties include texture, structure, porosity, and water-holding capacity. Chemical properties encompass pH, nutrient content, and cation exchange capacity. Biological properties involve the presence of microorganisms, earthworms, and other soil organisms that contribute to nutrient cycling and organic matter decomposition. Understanding these properties is crucial for managing soil health, fertility, and sustainable agricultural practices.
Soil Erosion and Conservation
Soil erosion, the process of soil being washed or blown away, is a significant concern worldwide. Unsustainable land management practices, deforestation, and excessive tillage contribute to erosion. Soil erosion leads to the loss of fertile topsoil, decreased water quality, and reduced agricultural productivity. Implementing erosion control measures such as contour plowing, terracing, and planting cover crops helps mitigate this issue. Conservation practices like agroforestry, conservation tillage, and crop rotation also play a crucial role in preserving soil and preventing erosion.
Soil Testing and Analysis
Soil testing and analysis are essential tools for assessing soil fertility, nutrient deficiencies, and pH levels. By conducting soil tests, farmers and land managers can make informed decisions regarding fertilizer application, liming, and soil amendments. Testing also helps identify potential contaminants or pollutants in the soil, enabling appropriate remediation measures. Regular soil testing ensures optimal soil health and aids in sustainable agricultural practices.
The Role of Pedology in Agriculture
Pedology plays a pivotal role in modern agriculture by providing valuable insights into soil fertility, nutrient cycling, and crop management. Through soil mapping, soil surveys, and analysis, pedologists assist farmers in optimizing fertilizer use, improving water management, and selecting suitable crops for specific soil types. They also contribute to the development of sustainable agricultural practices that minimize environmental impact while maximizing productivity.
Soil Pollution and Remediation
Soil pollution, resulting from industrial activities, mining, improper waste disposal, and the use of agrochemicals, poses a significant threat to soil quality and ecosystem health. Contaminants such as heavy metals, pesticides, and petroleum products can persist in the soil for extended periods, affecting plants, animals, and human health. Soil remediation techniques, including phytoremediation, bioremediation, and soil washing, are employed to mitigate soil pollution and restore its quality for safe land use.
Future Challenges in Pedology
As we navigate the challenges of a changing climate and growing global population, pedology faces several future challenges. Climate change-induced shifts in rainfall patterns and temperature can impact soil formation and fertility. The expansion of agriculture and urbanization puts pressure on limited arable land, requiring sustainable soil management practices. Additionally, the increasing demand for food necessitates the development of innovative agricultural techniques and the protection of soil resources for future generations.
Conclusion
Pedology, the study of soil, is a multidisciplinary field that unravels the intricate secrets hidden beneath our feet. Understanding soil composition, formation processes, and properties is essential for sustainable land management, agriculture, and environmental conservation. By valuing and preserving soil as a valuable resource, we can ensure food security, promote ecosystem health, and build a sustainable future.
FAQs
Q1: How long does it take for soil to form?
Soil formation is a gradual process that can take centuries or even millennia, depending on various factors such as climate, parent material, and organisms.
Q2: What is the significance of soil testing?
Soil testing helps assess soil fertility, nutrient deficiencies, and pH levels, enabling informed decisions regarding fertilizer application and soil amendments for optimal crop growth.
Q3: How does soil erosion affect agriculture?
Soil erosion leads to the loss of fertile topsoil, reduced water quality, and decreased agricultural productivity, highlighting the need for erosion control and conservation practices.
Q4: Can polluted soil be remediated?
Yes, polluted soil can be remediated using techniques like phytoremediation, bioremediation, and soil washing to remove or neutralize contaminants and restore soil quality.