Your reflection in the mirror reveals a face flushed with redness, and it leaves you wondering if it's more than just a temporary cosmetic issue. This phenomenon, known as facial plethora, goes beyond the occasional blush or rosy cheeks. In this article, we're about to embark on a journey into the world of facial plethora, uncovering the complexities of this condition, its underlying causes, and the potential health implications that often go unnoticed. Buckle up as we explore this intriguing topic, and prepare to be enlightened about what your face might be saying about your overall health.
Read more about Enhance Your Beauty Safely with FaceTite.
What Is Facial Plethora?
Facial plethora, also known as facial redness or facial flushing, is a condition where the blood vessels in your face dilate, causing your face to become red, flushed, or even swollen. It's often associated with a warm sensation in the affected area. But don't be quick to dismiss it as a simple blush; it can be more than just a cosmetic concern.
The "Rosy Cheeks" Misconception
Many people tend to equate facial redness with "rosy cheeks." While rosy cheeks can be an element of facial plethora, the condition is more than just having a bit of color on your face. It can be an indicator of an underlying health issue.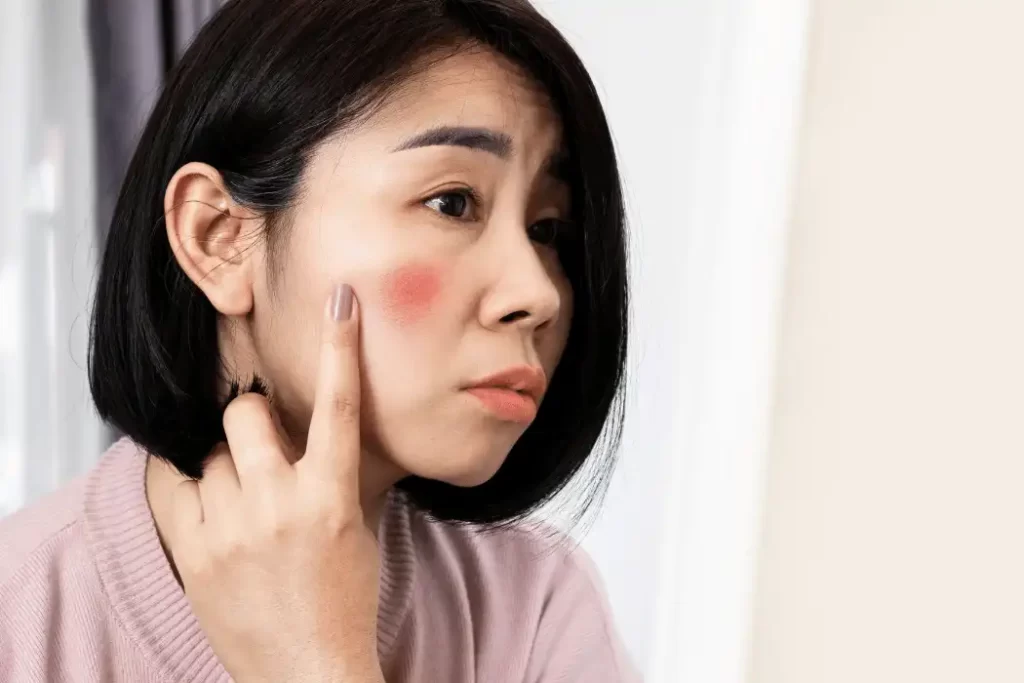 What Causes Facial Plethora?
Facial plethora can be triggered by various factors. Let's explore some of the common ones:
1. Alcohol Consumption
Have you ever noticed your face turning red after a few sips of alcohol? This phenomenon, known as the "alcohol flush reaction," is a form of facial plethora. It occurs due to the body's inability to metabolize alcohol properly.
2. Rosacea
Rosacea is a common skin condition that causes facial redness and visible blood vessels. It's a chronic condition that can worsen over time if left untreated.
3. Allergies
Allergic reactions can also lead to facial redness and swelling. If you've ever had an allergic response to something, you might be familiar with how your face can suddenly turn red and puffy.
4. Medications
Certain medications, like corticosteroids or blood pressure drugs, can cause facial plethora as a side effect. It's essential to be aware of the potential side effects of any medication you're taking.
5. Emotional Stress
Feeling stressed or embarrassed can cause your face to turn red, often referred to as "blushing." While this is a normal reaction, chronic stress can lead to persistent facial redness.
The Health Implications
Now that we've discussed some of the causes of facial plethora, it's important to understand the potential health implications associated with this condition. While it may seem like a minor cosmetic issue, it can be a sign of an underlying health problem.
1. Cardiovascular Concerns
Facial redness and swelling can be linked to cardiovascular issues. For example, high blood pressure can cause blood vessels to dilate, leading to facial plethora. Monitoring your heart health is crucial if you're experiencing persistent facial redness.
2. Autoimmune Conditions
Certain autoimmune diseases, such as lupus, can manifest with facial redness. If you suspect an autoimmune condition, it's vital to seek medical attention for a proper diagnosis and management.
3. Hormonal Imbalances
Hormonal imbalances can contribute to facial plethora, especially in women. Conditions like polycystic ovary syndrome (PCOS) can result in hormonal fluctuations that affect the appearance of your skin.
4. Chronic Inflammation
Chronic inflammation is a root cause of many health problems, and it can also affect your facial complexion. It's essential to address any chronic inflammation in your body to help alleviate facial plethora.
How to Deal with Facial Plethora
Now that you're aware of the potential health concerns related to facial plethora, let's discuss how to manage and reduce its impact.
1. Lifestyle Changes
If alcohol consumption is a trigger for your facial redness, consider moderating your intake. Reducing alcohol consumption can help alleviate the alcohol flush reaction.
2. Skincare Routine
A consistent skincare routine is essential, especially if you have conditions like rosacea. Use products that are gentle on your skin and avoid harsh chemicals that can exacerbate redness.
3. Allergen Management
If allergies are a culprit, identify the allergens that trigger your reactions and take steps to minimize your exposure to them.
4. Medication Review
If your medications are causing facial plethora, consult your healthcare provider to discuss potential alternatives or adjustments to your treatment plan.
5. Stress Management
Stress reduction techniques, such as meditation and deep breathing exercises, can help you manage emotional stress-induced facial redness.
6. Medical Evaluation
If you suspect underlying health issues, it's crucial to consult a healthcare professional. They can conduct tests and examinations to determine the root cause of your facial plethora.
Wrapping It Up
In closing, our exploration of facial plethora has revealed that it's far more than a mere cosmetic concern. The redness and swelling in your face can be a silent indicator of underlying health issues, including cardiovascular problems, autoimmune conditions, hormonal imbalances, and chronic inflammation. So, the next time you glimpse your red and swollen face in the mirror, remember that it might be your body's way of telling you to pay closer attention to your health. Your face is, indeed, a reflection of what's happening inside your body. By taking proactive steps, like making lifestyle adjustments, following a proper skincare routine, and seeking professional advice when necessary, you can effectively manage facial plethora and ensure that your overall health remains in the pink of perfection.